Lindsay found a passion for reading at an early age. Before she was able to read on her own her mother and father would read to her before she went to bed. In the second grade her father read her The Hitchhikers Guide to the Galaxy By Douglas Adams this was the book that taught her to read for at the same time at school she was learning how to read. Each night her father would work with her at reading by having her read out loud paragraphs of the book. By the end of the Hitchhikers Guide to the Galaxy series Lindsay was interested in reading more. She then started to read books closer to her reading level; her favorite was the Junie B. Jones books by Barbara Park and Denise Brunkus. Lindsay says she reads to find entertainment. She enjoys seeing a little hint of what is in the mind of the author. She thinks others read for one of two options: because they enjoy the escape from reality that a person can get from reading; when an author's descriptions allow people to feel like they are actually in that place. Or if a person does not like reading very much they read because they are required to for a class. Reading can come easy to people if they find a book that they are very interested in although it can be difficult to read because Lindsay has a hard time keeping her mind focused on just one thing at a time. When choosing a book Lindsay likes to read books that her friends recommend to her. Although her friend Erica recommends her many books for her to read she finds if difficult to find time to read because of the many extra curricular activities she is involved in such as soccer, Key Club, Student Senate, National Honors Society and work. If there were more hours in the day Lindsay would fill her the extra time she would have with reading for she finds reading important for her brain.

If Lindsay were asked if she "was a writer" before the end of her junior year of high school she would answer that she understands the importance of writing but she really only writes when she is told she has to in class. But at the end of her junior year she took a Creative Writing class and her teacher Mrs. Pfau sparked a flame in her that made her enjoy writing. Mrs. Pfau throughout the class gave the students writing prompts to begin the creative thinking in the brain and then at the end of the year she let the students free to write whatever crazy things the students had in their brain. Lindsay says she thinks people write because they are running out of space in their head for all of the thoughts in their head. Also if a person has something weighing on their mind it helps to write it down. A person could also write to remember something that happened that day for example a trip. Lindsay doesn't think that a person has to know a lot to write for fun they just need to know how to put their thoughts into words. But for formal writing or to be published, a person must know basic grammar skills, how to describe what they want to say, and how to imply meaning into their work. Lindsay enjoys to write freely, not a formal essay or prompt. She finds ideas from her dreams or from conversations she has with her mother. Lindsay thinks the best way to help her improve her writing is to be specific about what needs to be improved so she knows how to be better, also to be honest instead of dancing around the problem. Lindsay doesn't write at home unless she has writing homework because of her busy life outside of school but she thinks writing is an important part of humanity. Humans are the only animal on the planet that are able to communicate over a written language and humans can communicate over generations because of people writing, so Lindsay says her goal is to write more in her free time.
---
Powered by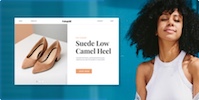 Create your own unique website with customizable templates.